Ever since my first track day at COTA, I've been going to track events once a month. But this will be my first time at an SCCA track night event, and I wish I knew about these events sooner. Its like HPDE except its a lot cheaper, with fewer sessions and you learn at your own pace without an instructor.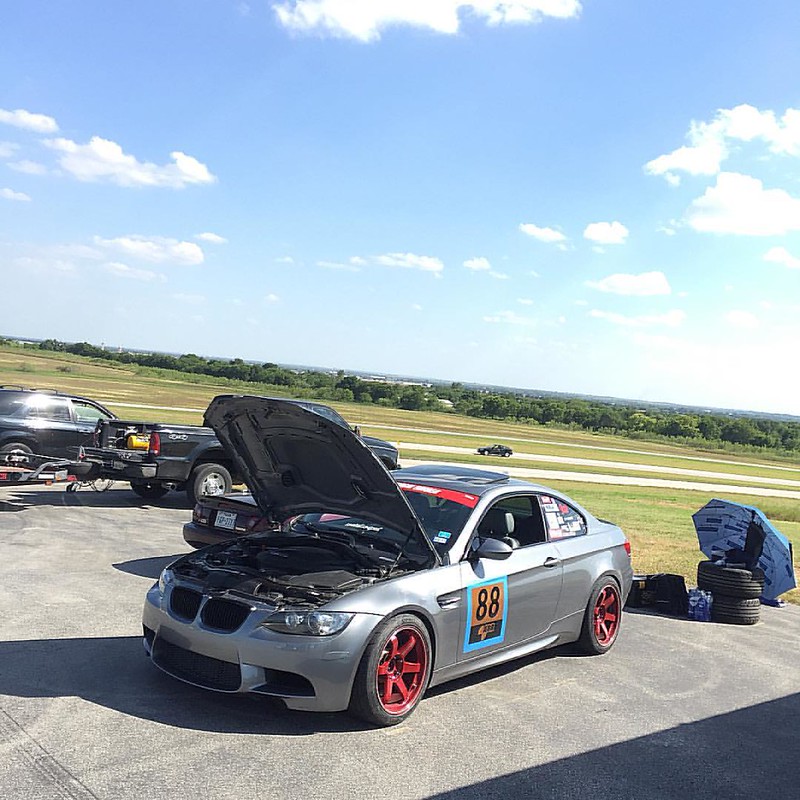 Harris Hill is about a 30 min drive from Austin, with elevation changes and long sweepers. My friend Jason, with his track oriented Miata was able to join in on the action. It was our first time at this track, so we joined the novice group. Thankfully there were only 7 cars in the novice class. Probably the Texas summer heat might be to blame for low number of cars but I wasn't complaining. I hate to race in a crowed track.
SCCA track night is $150 which includes three 20 min sessions. The novice class also gets paced laps before the beginning of the first session, and drivers meeting between sessions. Luckily SCCA does offer discounts and I was able to get $25 off. The people are pretty chill and its about having fun in your car. You get to experience what a track day in a chill atmosphere. You don't get an instructor, but in the paced laps, the lead car shows you the preferred line. I still like HPDE becuase they offer instructors and more track sessions (5),  but the price sometimes is too much for some people. SCCA track night just makes it more affordable to the general public.
Unfortunately my lap timer was acting up and I wasn't able to time myself but I still had a blast. My first impression was this track is slow but its decently fast. I was able to hit 110 mph on the straights with no brake fade! The stock M3 brakes are more than capable for track use. The only time I had brake fade was at COTA with stock brakes, Im pretty sure if I get track pads and higher boiling point brake fluid then it wouldn't be an issue.  I can really feel the g forces in the long fast sweeper. Harris hill is mainly a 2nd to 4 gear track. The only thing I didn't enjoy so much was how bumpy the track was. My suspension isn't super stiff, but if you are not careful the bumps could upset your car and lose control. I didn't run into any issues, but it was a rough ride that my helmet would occasionally hit the roof. During the drivers meeting, the SCCA track host gave us pointers around the track which did help avoid some of the bumps. By my third session, I was pushing the car harder and I really enjoyed the capabilities of the M3. I will be back again.